Understanding Solar Thermal Collectors
Solar thermal collectors harness the thermal energy emitted from the sun. First of all, cool water gets pumped through the solar collectors at the bottom. When the sun starts heating up the water, it emerges to the top where it can be utilized to warm the water of swimming pools, buildings and homes.
There are two primary types of solar thermal collectors like glazed and unglazed solar thermal collectors. Unglazed solar collectors are less effective and restricted to warm climates and pools whose temperatures don't reach below the freezing point.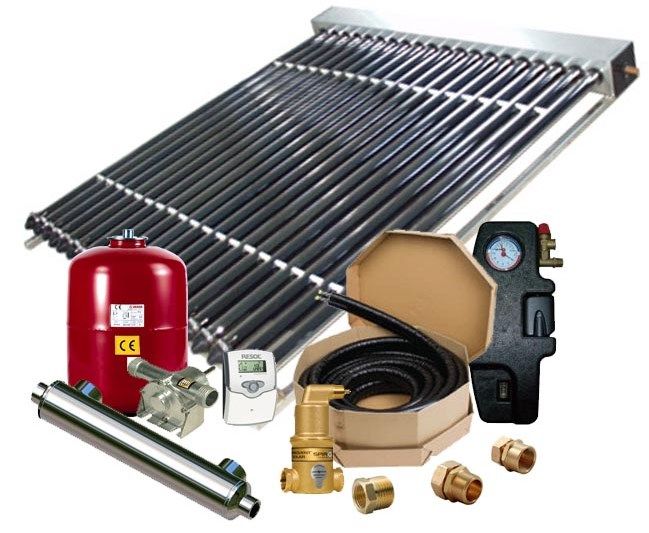 However, unglazed solar collectors are made from black plastic or heavy duty rubber. They are ultraviolet treated to extend their life.
Generally glazed collectors are known as flat plate solar collectors, and are encased in glass. They are more complicated in design as they are manufactured from metals including copper tube and aluminum plate under an iron tempered glass cover.
These collectors can heat water effortlessly and need less space, allowing them to deliver a great level of heat. While glazed solar collectors are ideal to use year round, they do cost more.
How do Solar Collector Need to Heat Pool?
It depends on the number of months out of a year you want to use your pool and the warmth you want your water to be? However, the solar collector should be between 50-100% of square footage size of pool surface. For instance, if a pool is of 15-20 feet, it has 300 square feet of surface area. Henceforth, the solar collector should be 150-300 square feet in size.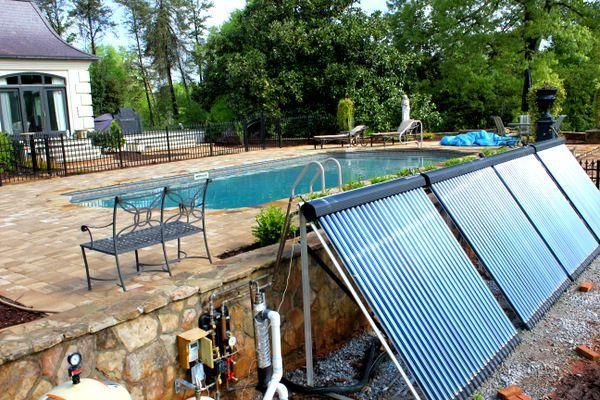 If you want to keep your pool open throughout the year, you should consider a solar collector of full of size of pool or larger. For instance, an outdoor swimming pool of 15-20 foot needs a collector that equals 100% of the pool's square footage to catering your year-round use.
How do you Make the Most out of Solar Pool Heating Installation?
You should consider taking simple measures like using a pool cover for heat retention. This reduces the costs coming with operating a solar pool heating system. A solar pool cover is perfectly designed to absorb enough thermal energy from the sun and transfer it to the pool surface.
Moreover, a solar pool heating system needs both plumbing and electrical work. It's highly recommended that you should contact a professional contractor to install the solar heating systems, especially if you are looking to install the system on your roof. Both the solar and pool contractors can install a solar pool heater; solar installers will be very much aware of any solar incentives that are available in your area.
Final Consideration –
If you are considering a solar pool heater for your pool, you should look no further than Solar Tubs. Our solar pool heating systems operate automatically whenever the sun is shining and the pool pump is operating.
Your pool will stay warm throughout the season and is ready to use when you are. Contact us today and you can receive professional assistance from our solar pool heating professionals!